Hardwood Flooring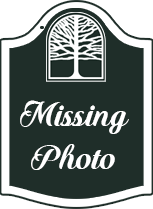 With being a building supply store for over 25 years, we can help you decide if you are looking for hardwood flooring or carpet.
The age old question of carpet vs hardwood flooring can be a difficult decision to make, but it doesn't have to be. Like when making most decisions, it is important to look at the advantages and disadvantages of both hardwood flooring and carpeting.
Carpet is great in the winter months as it retains heat longer. Carpet also provides a comfortable place to play, to sit, and work while giving each room an overall warm feeling. Carpet comes in many different options and is the last costly upfront of the two options.
Hardwood Flooring is a great option also, as it requires a lot less maintenance and can be repaired much easier compared to carpet. In addition,
hardwood flooring
doesn't need to be replaced until carpet.
Of the many solid reasons to choose Hardwood flooring, one important reason is the aesthetic of hardwood flooring over carpet. Hardwood flooring is one of the oldest flooring materials and yet always stays in style.
There are many options available for hardwood flooring, from different colors, textures, grains, types of wood, and many more options available.
If you have a question about our hardwood flooring products in Rockford, IL and the midwest. Please call 815-239-1671 | 800-535-5773 or fill out the form below to request an initial consultation.
---
Contact Us To Learn More!
* = required