Granite Countertops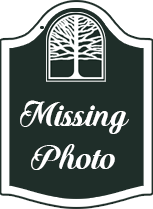 At Top Notch Building Supply, we offer high quality granite countertops for all of your kitchen, bathroom remodeling and new construction needs!
We are here to help you pick out the highest quality and most stunningly beautiful granite for your next countertop project.
With granite countertops from Top Notch Building Supply, you will get beautiful granite, that is durable, easily maintained in a variety of colors and styles.
Stop in today and see how you can get started on your next countertop project! From the initial consultation to the final installation, the skilled specialists at Top Notch Building Supply will get the job done correctly, the first time!
The
granite countertops
that we carry in the Rockford, IL area are made by some of the top manufacturers that offers durable, stain resistant countertops in a wide variety of colors and and styles.
The first and most important step, is to simply choose where you want the granite in the home. When it comes to installing granite, the possibilities are vast. You can use granite for kitchen countertops, bathroom countertops, bar tops, vanities, and even as flooring, wall accents and fireplaces!
If you have a question about our granite countertops in Rockford, IL and the Midwest. Please call 815-239-1671 | 800-535-5773 or fill out the form below to request an initial consultation.
---
Contact Us To Learn More!
* = required